Nexford demonstrates how an online university meets both graduate and employer needs
The world has changed beyond recognition since the first universities were established to teach religious texts or scriptures.
Universities helped usher in the age of enlightenment and the industrial age, moving through the analogue age to the current digital age – so it should be no surprise the arrival of online universities is now providing teaching and learning to millions of people wishing to obtain knowledge and skills or simply make a journey of self-improvement.
Since the arrival of reliable postal services in the nineteenth century, concurrent with the development of the railways, it was not long before correspondence courses for teaching and learning began to emerge, augmented by evening classes and other forms of educational outreach. Diplomas and degrees eventually could be conferred upon students who completed courses without entering the hallowed halls of campus. Today, online universities reach around the world, leaving boundaries and borders behind.
A next-generation university platform
As a US accredited online university, Nexford plays a role in raising the educational standards of all continents without the need for bricks and mortar before teaching can begin – reaching way beyond its base in Washington DC.
Nexford's foundational view is: Two profound problems face the higher education sector globally — affordability and relevance. From inception, Nexford has been designed to deliver a 100% online university experience, specifically to deliver high-quality – yet affordable – American-standard education to traditionally underserved English-speaking communities across the world, regardless of physical location, race, or gender.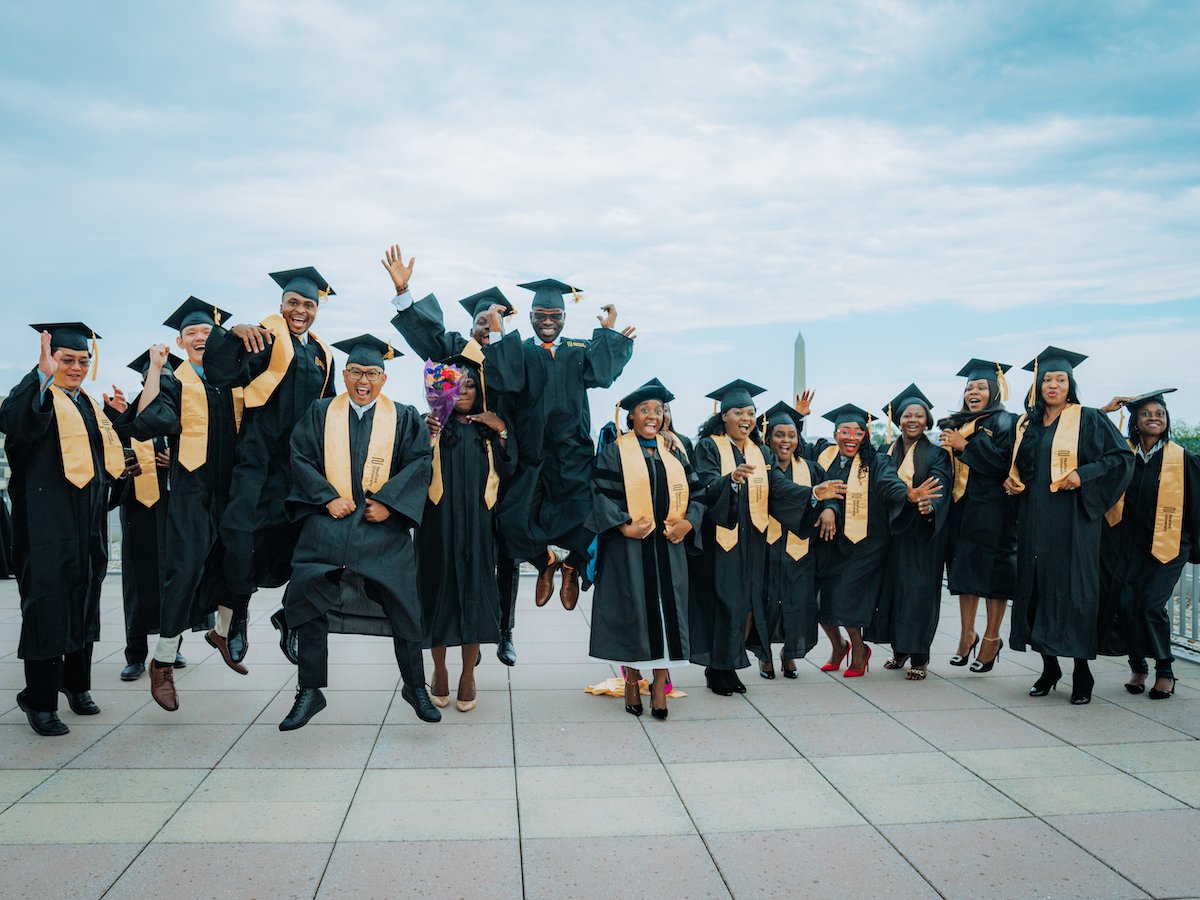 Tech-enabled education, such as the Bachelor's, Master's and stackable skills courses offered by Nexford, can fill both affordability and relevance gaps by providing learners with the right skills to gain access to remote global career opportunities.
Nexford decided not to rely on convention or established norms, but instead established what it calls the backwards design model, asking what both employers and learners were looking for, including where they saw inadequacies and deficiencies in the traditional approach of legacy universities.
We started with the why and literally asked thousands of learners and college dropouts across the world two key questions: firstly, "Why do you go to university?" and alternatively, "Why did you drop out?"
We also surveyed companies employing over 2.5 million people across the world including Microsoft, IBM, Unilever, and Deloitte to understand what their needs were when hiring college graduates. We then built an Artificial Intelligence (AI) model to analyze over 30 million job vacancies to understand the skills employers are looking for with the aim of bridging the gap between learners and employers– ensuring that the most sought-after skills are included in Nexford's curricula.
Informed by this vital information, only then did we start to construct Nexford. We built it based on what our two key stakeholders need – understanding the symbiotic relationship of learners and employers and how we could strengthen their mutually beneficial relationship gave Nexford its practical and business edge.
Our primary goal was to deliver high quality yet affordable education which learners could use today. We set out to teach people how to learn, but also to balance between long-term and short-term often more practical goals, if you're in a digital marketing course you'd be learning how to create a Facebook campaign, not writing papers about marketing. We decided every Nexford course should be competency-based. That means we start with the skills learners need to gain – which was informed by employer feedback – then we reverse-engineered the curriculum to ensure the courses provided those skills.
This approach helps learners to avoid the shock of entering the workforce and finding that their degree has left them unprepared for a career. While it's a commonly quoted statement that most of the jobs of the future haven't been invented yet, even degrees seen to be at the cutting edge i.e. computer science can still leave learners struggling to gain employment.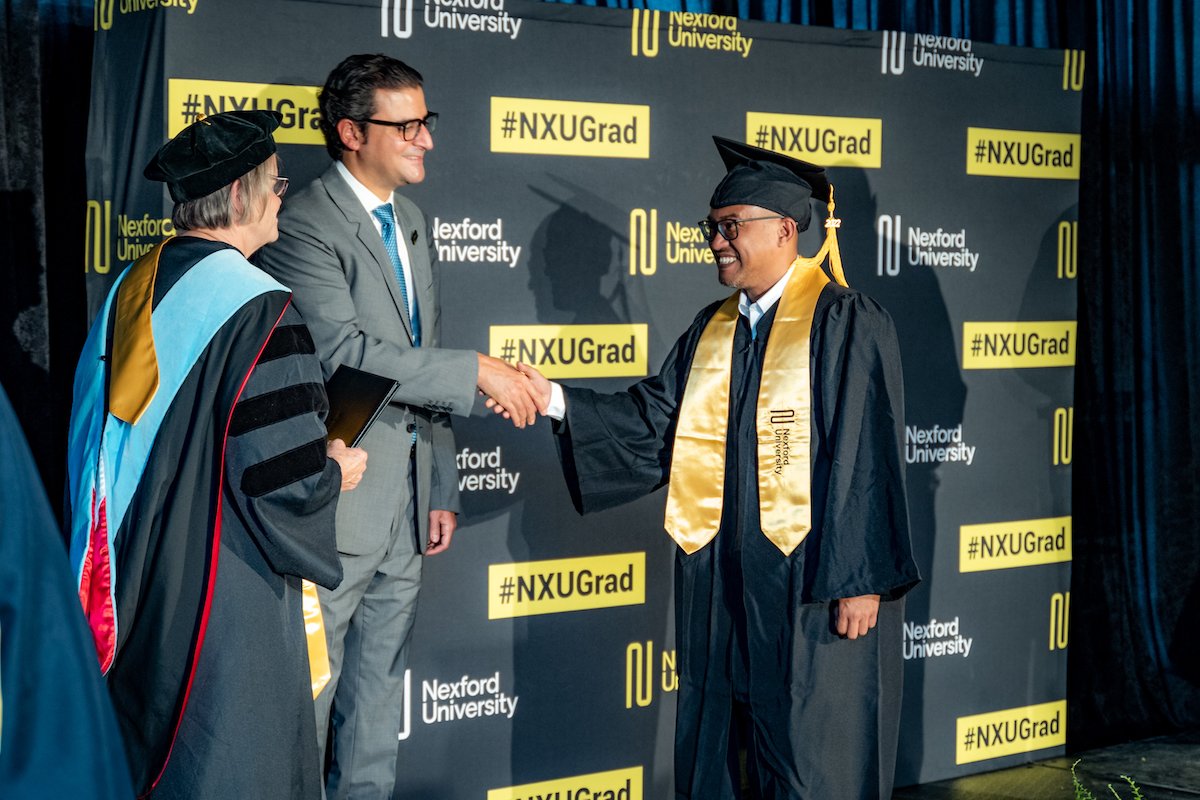 Traditional universities and educators often brush aside such concerns, arguing that a university's role is to teach learners how to learn, rather than to teach specific skills to land a job. That's the approach of most faculty members, but learners and employers think differently – with the disconnect between expectations leading to increased questioning of the value for money of a university education.
A new model, focusing on learner competencies, the needs of employers in both the short and long-terms, lifelong learning, and up-to-date insight into best practice from across sectors, is needed to show what modern higher education could become in a reinvented model – a core tenet of Nexford since its founding in 2019.
Continuously delivering value to both learners and employers
It was important to us that learners gain value as they progress throughout their program. To give them that important sense of satisfaction and motivation to learn more, with each skill gained they receive badge that they can display on LinkedIn and promote to themselves to current or prospective employers, learners also receive certificates and even degrees while earning other degrees – such as an Associate Degree (AAS) while earning their Bachelor's Degree (BBA). This approach stands in contrast to that of many traditional universities, in which learners only realize value at the end of three or four years when a diploma is earned. At Nexford we think this leaves many lacking motivation and recognition of their progress, achievements and new skills acquired during their course, which is just not compatible with the modern information age.
Nexford's competency-based approach also gives value to employers, some of whom will be sponsoring individual learners and teams, employers can see the skills learners gain as they progress through the program.
By developing such an open and transparent educational process, we were sure we could appeal to learners from all over the world irrespective of their historical and cultural traditions. We're therefore proud to now have learners from over eighty-five countries around the world, delivering life-changing impact to more learners in more places. Unlike traditional physical universities, we don't require learners to pack up their lives and come to us. We bring high-quality education to them.
Being flexible, requirements vary by program but, in general, applicants are required to:
We then had to have respected and credible assessment and accreditation systems in place and chose to have formative and summative assessments within our courses. Our assessments are authentic, and what that means is they are project-based and designed to represent the work learners would do in the workplace upon graduating.
In terms of accreditation – we were first licensed in 2018 by the Higher Education Licensure Commission (HELC) in Washington DC , then accredited by the Accreditation Service for International Colleges (ASIC) who are based in the UK. In February 2023, we were delighted to receive full US accreditation from the Distance Education Accrediting Commission (DEAC). DEAC is listed by the U.S. Department of Education as a recognized accrediting agency and is recognized by the Council for Higher Education Accreditation (CHEA).
Flexible, affordable, competency-focused learning – a unique approach
Our learning experience is different from traditional university models where emphasis is on theoretical knowledge and abstract concepts. Instead, Nexford's learning experience is entirely competency-based, i.e., focused on the skills employers need workers to have.
In addition, Nexford programs are flexibly paced, meaning learners can progress through course modules at their own pace so long as they abide by weekly deadlines (as opposed to learning live at a certain time of day). This enables Nexford to be a truly global university by serving the needs of learners in all 24 time zones. In addition, the flexible pace of Nexford's programs also means that learners who are employed and working can keep their jobs while they progress through their program – this is obviously a great help to those who might be learning while they raise a family or have care responsibilities or other time commitments.
Taken together, Nexford operates at the intersection of the Future of Work and the Future of Learning.
the future of learning
By reassessing what traditional universities offer and how they operate we were also able to remove extraneous burdens that often-added significant cost. We especially focused on cutting out the things that don't add direct value to learners and their academic experience – such as repetitive administrative tasks. At many universities, a large percentage of tuition fees is used to cover time-consuming manual administrative tasks (often significantly more than supports student academics) costs supports student academics only a tiny portion of tuition fees support student academics. And this is even before considering operating costs such as heating old, poorly insulated buildings, grounds upkeep, college sports teams, etc. By taking a tech enabled approach focused on automating these administrative tasks, we can significantly reduce operating costs, delivering a learning experience at a significantly lower price point without any sacrifices to quality or learner outcomes. This is particular pertinent given student debt in the United States is expected to reach $2 trillion in coming months.
Obviously, the experience is different from campus-based learning – but if you are not receiving that experience, why should you be paying for it? Interestingly, students at traditional universities are now aware of this extra expense after paying full fees while being forced to receive only distance learning during Covid. Nexford passes on the saving to learners in lower tuition fees, which is a true advantage to learners.
the future of work
We also decided to review how we should support learners after they graduate. Many of Nexford's learners are already employed full time, but we maintain a large and growing employer network that engages learners through; 1) projects they can enroll for; 2) webinars they can sign up to; and 3) networking/career events
It's important to note that this career support begins well before graduation. We're also rolling out a new initiative called "Learn 2 Earn" that will function as a pre-hiring training program for a company's future employees. The idea behind Learn 2 Earn is that it will reduce companies' recruiting costs and shorten employees' time-to-productivity by teaching learners the skills they need to be "job ready" before they even start.
We do not leave teaching to chance and ensure that our faculty not only have the appropriate credentials, but they are also qualified practitioners in their respective industries and bring their expertise to the online classroom. Unlike many universities who simply hold to the idea that teachers need not be qualified through credentialing, assured, Nexford Faculty members receive training on how to convert their industry knowledge into teaching and learning best practices through an on-boarding mentorship model, supported by quarterly in-service events aimed to improve teaching techniques, as well as access to a faculty resource center. Additionally, faculty members receive training on navigating the learning the management system, effective use of technology, and learner engagement strategies. With the support of a 24/7 learner success team, the collaboration of faculty and the success advisors allows for a high-touch, high-tech strategy to connect and support learners around the globe. We believe this help and support is well above what learners usually receive from their educational experience
Filling the global skills gap
In the long run, our goal is to equip learners with the skills they need to compete on the global grid, regardless of their physical location – age – gender – or ethnicity. A recent study from Korn Ferry predicted that, by 2030, there will be more than 80 million unfilled jobs due to the inability of employers to find workers with the right skills and talent.
There are many reasons for this "skills gap" but one of those reasons is that traditional universities are limited in their physical capacity to teach a growing global population and, also, because it's not always easy for schools and learners to be in the same place at the same time. If we're going to be serious about solving the global skills shortage, we need to be serious about bringing new and innovative models to market for how learners can gain new skills. That's what Nexford is trying to do – reach more learners, in more countries, with more programs, to fill more jobs.
Still, it is not enough to just have goals; we need to look at the results—and Nexford's learner outcomes are incredibly strong: 92% of Nexford graduates report a positive ROI on their educational investment, while 97% report feeling better prepared to help their companies solve business challenges, and 98% percent say they would recommend Nexford to a friend or colleague.
In addition, graduates of Nexford are employed by some of the world's leading brands including Google, Microsoft, Uber, and others.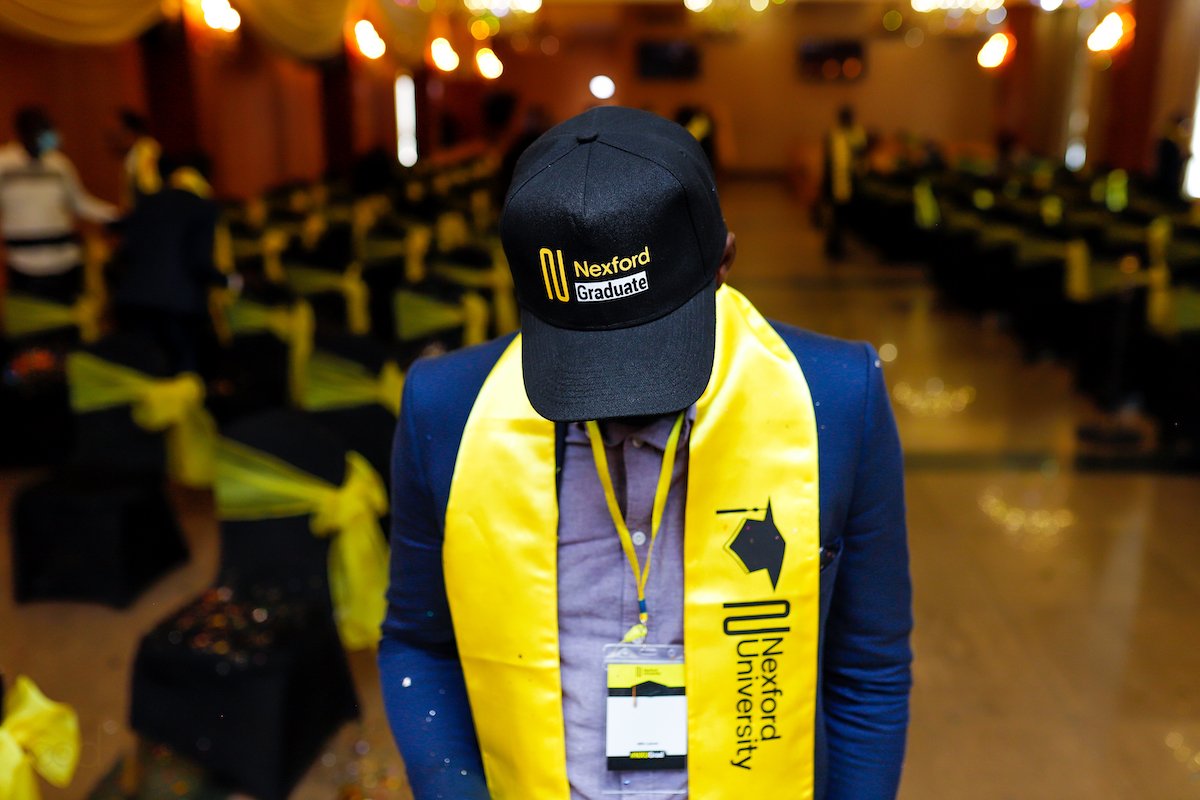 As new technologies evolve and new businesses appear – Google is only 24 years old and Uber is only 13 – so new skill sets are required and legacy universities can be slow to adjust. These new systems and processes require new teaching and training of personnel to deliver the outputs. Despite much of manufacturing production or service industry processing now being automated or digitized, skilled operatives, engineers and specialists are still required to manage the robotics or the programming. People in business do have a future, but they need to be educated and trained to be relevant to the new ways of doing things, the new ways of thinking, the new ways of routinely re-learning.
While the direct connection between digitization and the lack of technology talent has been widely discussed, an aspect routinely overlooked is the skill gap's second dimension: business skills. Nexford believes qualifications in technical subjects alone are not enough to contribute to a company's business model. Skills sets like programming, mathematics, or engineering create value through their combination with a good sense for business.
The particular challenge contemporary tech poses derives from its unprecedented complexity. To acquire a thorough understanding of today's technologies – think blockchain or AI algorithms – specializing is essential.
The solution to bridge the skill gap is straightforward: business and technology need to be taught together from the outset.
In clinging to curricula which cement the disconnect between technology and business education, universities exacerbate the shortage of talent. This leaves bright jobseekers behind since they are unable to acquire the right skillset – having either one without the other.
Reskilling existing employees as priority
An education system detached from the reality in the labor market spells long-term economic obstacles, because reskilling can be a slow moving and expensive process. Essentially it means teaching someone twice over. Workers already specialized will be reluctant to pursue another degree or qualification.
Being flexible, accessible, and more affordable, online degrees provide a versatile tool for reskilling. At the same time, we see pioneering employers, for example retail giants Walmart and Amazon, waking up to the problem and working to create an ingrained culture of education – including partial or full compensation of employees pursuing a university degree while on the job.
Next-generation educational institutions like Nexford can act as a corrective to realign employer needs and workers' skills. They should act as service providers at the connection point between learners and companies, maintaining continuous conversation with both sides.
Online university platforms today employ advanced methods to monitor, evaluate, and personalize degree programs. Data analytics means learners can showcase and evidence their academic credentials easily and reliably. Employers, on the other hand, benefit from early insights into learners' progress and the ability to finetune recruiting decisions.
Affordable, high-quality online degree programs are readily available today. Effective reskilling is at everyone's fingertips thanks to EdTech companies breaking with traditional education's outdated curricula. For tech-educated, business-proficient workers, the skills gap presents not an obstacle but an unparalleled career opportunity.
Promoting learner success through pathway programs
While we are proud of what Nexford has achieved to date, we cannot stand still or become complacent. Learners needs and employers' demands are always evolving – just as the technology that allows us to teach online is developing too. So we are always looking to improve and expand our educational offering. Accordingly, we're launching new academic programs and building our brand in new geographic markets. Simultaneously, we're rolling out our "Nexford for Organizations" offerings, so growth will come from several different areas.
One of Nexford's new initiatives is the launch of its 'Career Coalition' program, which aims to connect aspiring talent to businesses – while facilitating graduate recruitment with partners already confirmed from multiple large employers. Employers participating in the program are sharing with Nexford data about their workforce and skill gaps, which the university uses to design tailored pathway programs for learners to acquire the ideal skillsets that best fit with the needs of partner employers.
Initial members of Nexford's Career Coalition include, Sterling Bank; Allianz Life Ghana, a subsidiary of insurance giant Allianz SE; the startup talent-sourcing firm Ventures for Africa; and open banking fintech company Mono.
Sterling Bank faced significant challenges to its expansion and transformation projects, not least an underlying lack of skills acquisition in Nigeria (44%) compared to the average across Sub-Sahara Africa (55%) coupled with Nigerian employers facing most difficulties in filling managerial, professional and technical jobs due to lack of skilled applicants. This not uncommon problem is due to some 50% of Nigeria's high school graduates failing to gain admission to local universities and other institutions of learning.
It was in response to this skills shortage that Sterling Bank teamed-up with Nexford to adopt the university's 'Fund Your Future' program – part of Nexford's wider 'Learn 2 Earn' project specifically designed for emerging markets where skill shortages can be especially acute.
As a result, Sterling Bank launched an MBA degree scholarship program so its own talent pool broadened and deepened; it is underwriting learners' loans to fund their tuition in a bid to protect learners against foreign exchange fluctuations impacting on degree costs; and it is providing partial scholarships and internships during studies, along with post-graduation job opportunities. The benefit to the bank is it will gain access to graduates with skills specifically tailored to its corporate needs.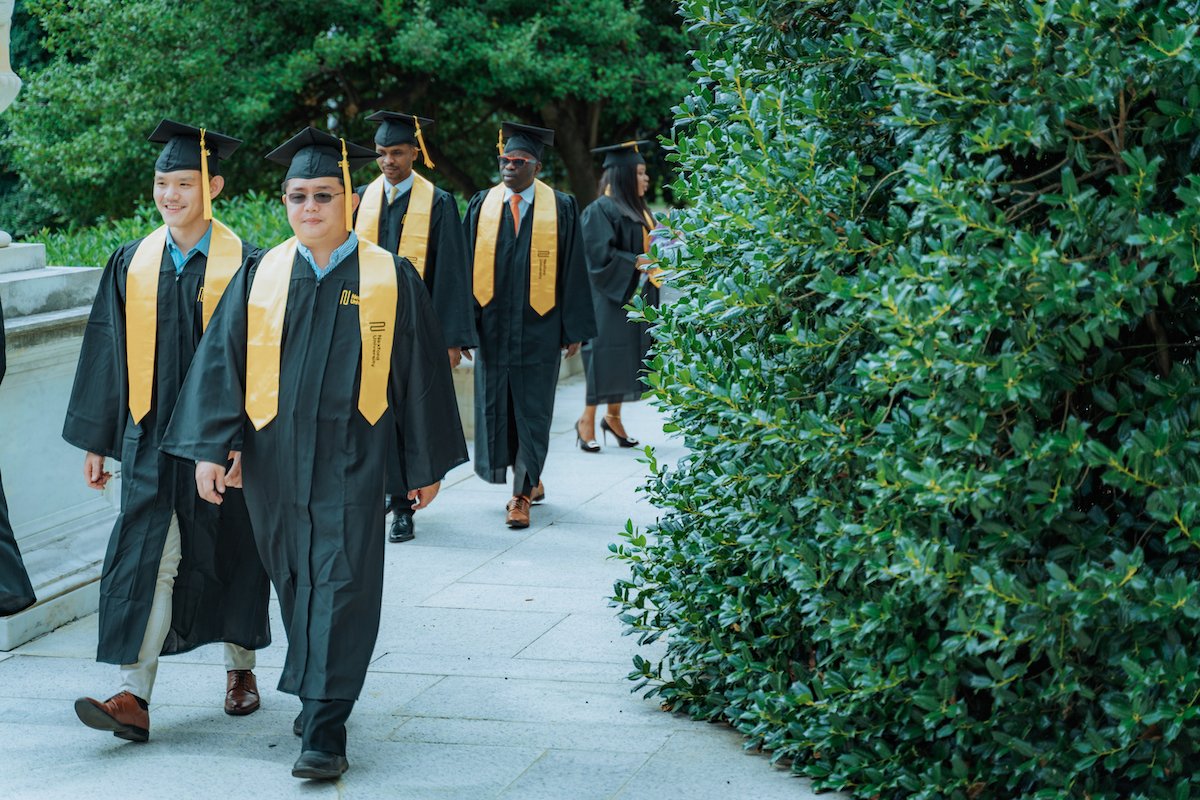 Nexford was chosen because its 100% online degrees and programs were based on the needs of the world's largest employers, offering more jobs skills and less theory. Remote but fully accessible learning keeps Sterling's costs down and requires less travel, improv efficiency and productivity. It also means running the learning program around work schedules, so staff can impact on the organization while they learn.
The specially tailored program is designed to solve three major challenges of enabling employers to find qualified entry level talent, helping learners with affordable access to university and giving learners the skills they need to actually get jobs. The bank also offers the 'Nexford for Business' program which launched in 2020 and focuses on reskilling and upskilling existing employees.
Building internal capacity and being adaptable to changing circumstances and demands through upskilling is more impactive, sustainable and cost-effective than seeking new staff – especially when there are shortages. There really is no substitute for education – helping to educate the existing workforce and the pool it is drawn from locally, and regionally through global social mobility, makes more sense than reaching for the recruitment consultants' listings.

Nexford is also able to provide mentoring and considers that, just like online learning, the digital shift to remote working will see employees benefitting from the experience and knowledge of mentors irrespective of their physical location. With Nexford's combination of quality education and personal and professional mentorship, partners such as Sterling Bank gain the ability to tap into a virtual global educational grid.
Compared to traditional universities, Nexford thinks differently about the role and value of higher education and about the needs learners have. We like engaging with partners who think differently as well. Already, we've launched programs in both cybersecurity and software development with partners who share our approach to competency-based learning delivered in an online format. We're also working with partners who share our mission of reducing barriers to access to higher education and enabling greater social and economic mobility across the world.
By providing learners with access to high-quality, affordable, dynamic online education that prepares them for the global workplace Nexford is demonstrating how new online universities are making a real difference and meeting the needs of graduates and employers alike.
University 2023 – Starting Up Universities project has been financed by:
UNIR
UNIR, part of the PROEDUCA Group, is a pioneering project in higher education. Born as a Spanish Online University, it counts now with +50,000 students from +90 Countries and presence in the United States, Spain, México, Perú, Colombia, Ecuador and Guatemala.