The Rise of Entrepreneurship Education in Southeast Asia
Southeast Asia is one of the most vibrant and fastest-growing regions in the world. With a population of over 630 million, the region accounts for a significant share of global trade and investment. The Association of Southeast Asian Nations (ASEAN), composed of 10 member nations, had a combined GDP of USD $3.3 trillion in 2021, amounting to 3.4% of world GDP and placing ASEAN as the 5th largest economy in the world (www.asean.org).
According to the EU Support to Higher Education in the Association for Southeast Asian Nations (EU-SHARE), Southeast Asia is home to some 7,000 Higher Education Institutions (HEIs) with around 12 million students. As connectivity increases and the ASEAN Community expands, national higher education systems are rapidly changing, and internationalisation in the sector is accelerated.
EntreEd Programmes
Reactor designs Entrepreneurship Education (EntreEd) programmes for students and youths under-30. We work with senior high schools and universities to implement these EntreEd programmes on campus, which may be a mix of compulsory academic modules, electives, after school programmes and/or enrichment activities. Reactor is present in 12 cities of Southeast Asia and has impacted over 9,000 students during the last 10 years.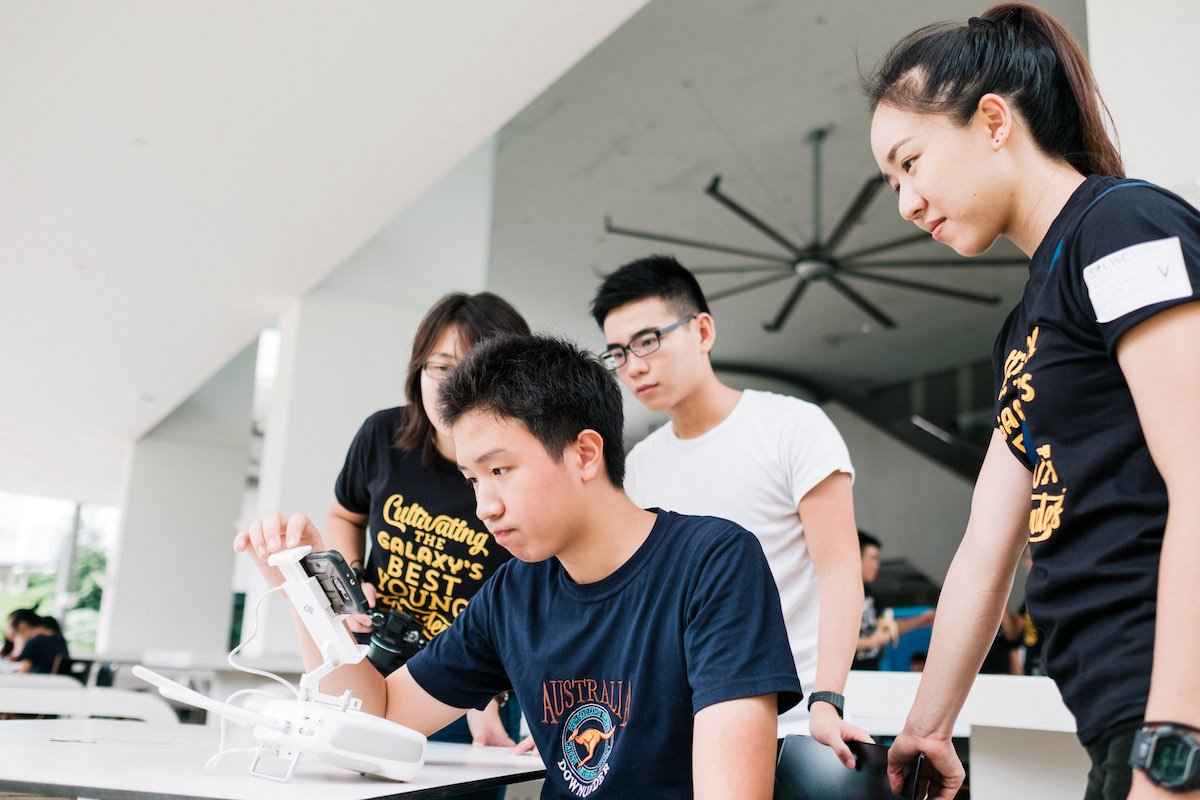 A key strategy employed by many governments in the region would be to increase the level of high tech entrepreneurship, as well as the digitalization of Small & Medium Enterprises (SMEs). In Malaysia, agencies such as MRANTI are focusing efforts on technology transfer, as well as building an Industry 4.0 techpark as a sandbox for innovative startups. In the Philippines, agencies such as DOST are funding Technology & Business Incubators (TBIs) in various universities all across the country. In Indonesia, KOMINFO has launched the 'Gerakan Nasional 1000 Startup Digital' or '1000 Digital Startup National Movement' to spur entrepreneurship at the grassroots level.
There is no lack of governmental support in ASEAN to spin-off and commercialise high-tech startups in order to generate GDP and create good paying jobs for citizens. To support the development of the next generation of entrepreneurs, Reactor was founded in 2012.
Reactor has 3 distinct divisions, and it offers several entrepreneurial pathways to students depending on their interest and career plan;-
Reactor School
Reactor Schools designs, develops and delivers EntreEd programmes for our partner high schools and colleges. This includes bootcamps, hackathons and overseas study missions.
Reactor Incubator
Reactor Incubator is a talent accelerator that develops learners in 1 of the 3 Reactor Pathways:
Pathway #1:
Students who want to be Founders at their own startup
Pathway #2:
Students who want to be Interns at a startup or tech company
Pathway #3:
Students who want to be Venture Analysts at a venture capital firm and or angel network.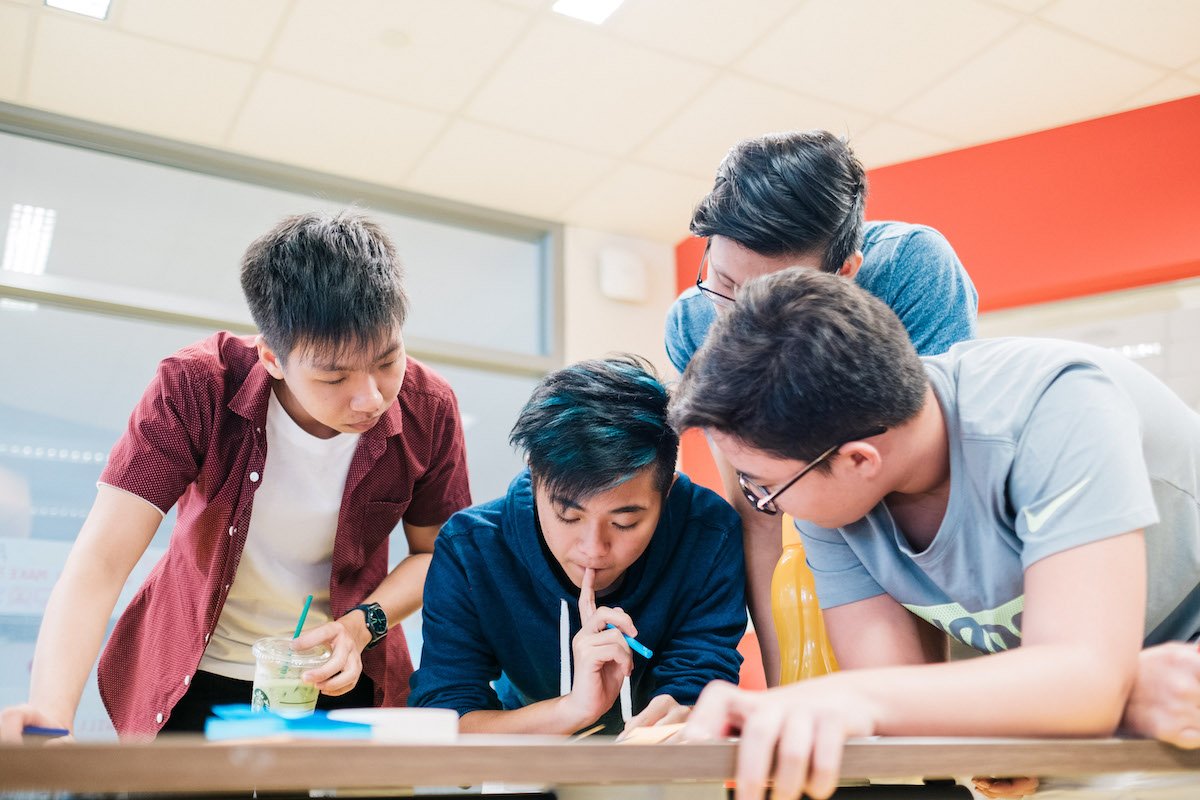 Reactor Ventures
Reactor Ventures works with early stage venture capital firms, corporate venture capital firms, and angel networks to invest in the student founders that are on Reactor Pathway #1: Founder. For student founders that successfully fundraise from external investors, the average funds raised is between SGD $50k to $500k per student-led startup.
The 3 different Reactor divisions create a highly innovative ecosystem, whose most important features are contained in the following Elements:
Element #1: Mobilizing Venture Funds for Student Entrepreneurs
Reactor School is able to spot entrepreneurial talent at a very early stage. At a suitable juncture, we introduce external investors, such as angel networks and venture capital funds, to the high-performance student founders who we assess to be investible profiles.
Element #2: The Reactor Pathways
One of the key things that Reactor advocates for is that not every student should be an entrepreneur, but every student should be entrepreneurial. We believe that the next generation of students need to be comfortable with extreme levels of uncertainty, and a startup environment is the best training ground for that. Regardless of whether a student wants to be a founder, the founder mindset and entrepreneurial spirit would put them in good stead to develop themselves further. This is why, in our mission of Cultivating the Galaxy's Best Young Founders, we have developed 3 distinct pathways to get students to enter into the tech and startup ecosystem. The Reactor Pathways are career accelerators that give students more self-awareness, self-discovery, and a deeper understanding into what each of these roles entail.
Element #3: Gateway to the Top Schools & Talent in APAC
Reactor School works with 300 of the top high schools and 50 of the top colleges in the Southeast Asia (SEA) region. Because we work with such a high volume of schools and students across different geographies and Socio-Economic Status (SES), we are effectively ourselves, a school without walls. Reactor has access to the top young talent in the region.
In order to provide rigour and scalability to our partner schools, we use 3 pedagogical models across all our programmes:
Challenge-Based Learning
Instead of being primarily instructor-led teaching, we employ challenge-based learning. This is where students are put together in startup teams, and are given challenges to work on together. Challenges are selected in close collaboration with the school, and a local context is provided where applicable e.g. Circular Tourism in Hoi An, Active Aging in Nha Trang etc. We also pioneer new forms of assessment. This includes Iterative Testing, wherein students are given a preliminary grade, are allowed to make edits/iterations, and are then given a final grade. In certain courses, they are subjected to Pair Examinations, wherein they are allowed to take exam papers in pairs, to discuss and work collaboratively. These new forms of testing more closely mimic actual world conditions of startups and tech companies.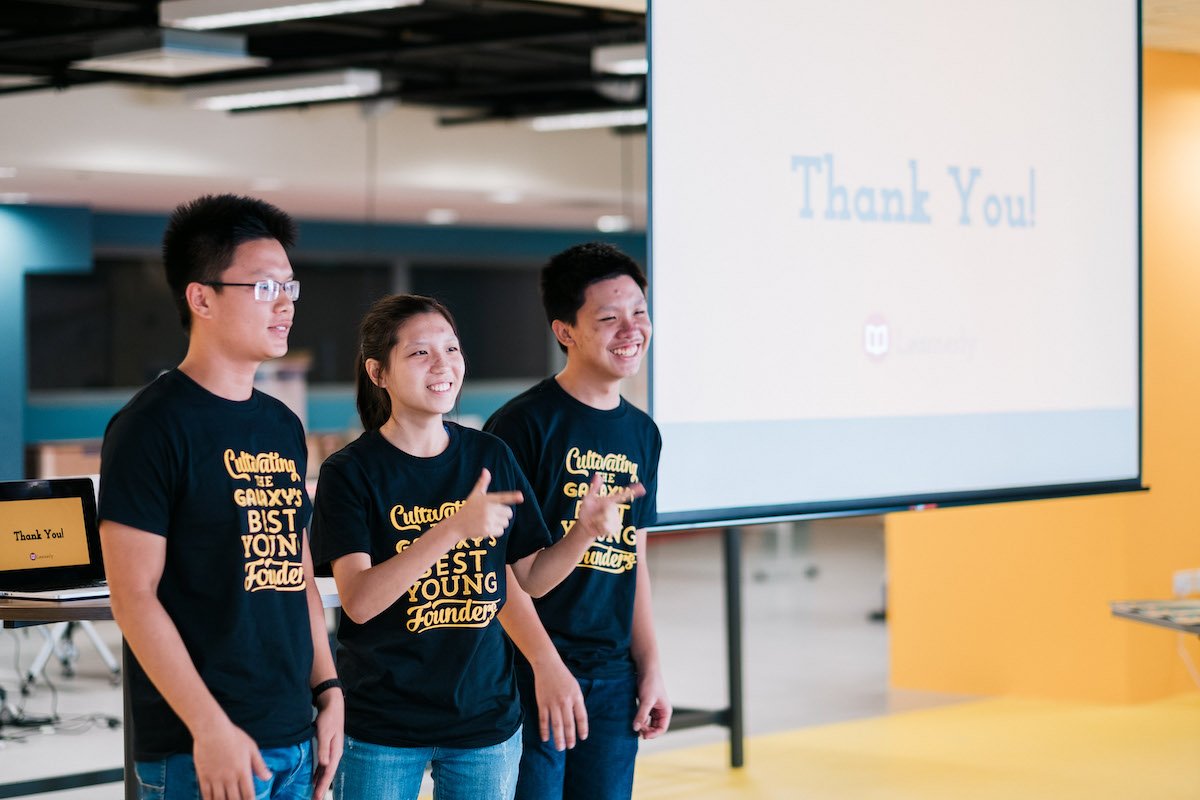 Experiential Learning
Most, if not all, of our activities are based on tenets of Experiential Learning. This entails throwing students into the deep end of the pool first via a hands-on activity, and then requiring them to reflect on the experience before they are provided academic instruction. So instead of listing out the 4Ps of Marketing for example, high school students would need to run a marketing campaign to promote their club and society. College students would need to run a digital marketing campaign for the prototype to get feedback. Or instead of writing a proposal to get funds for their club, students would need to pitch their request for budgets to a panel of parents, alumni and school leaders.
Peer Mentoring
A key component of a Reactor programme is the usage of Peer Mentoring. Peer Mentors are 1-2 fundraising cycles ahead of their peers. University students are enlisted to mentor their high school juniors, and student founders who have raised their post-seed round are called upon to mentor their juniors who are currently doing their seed round.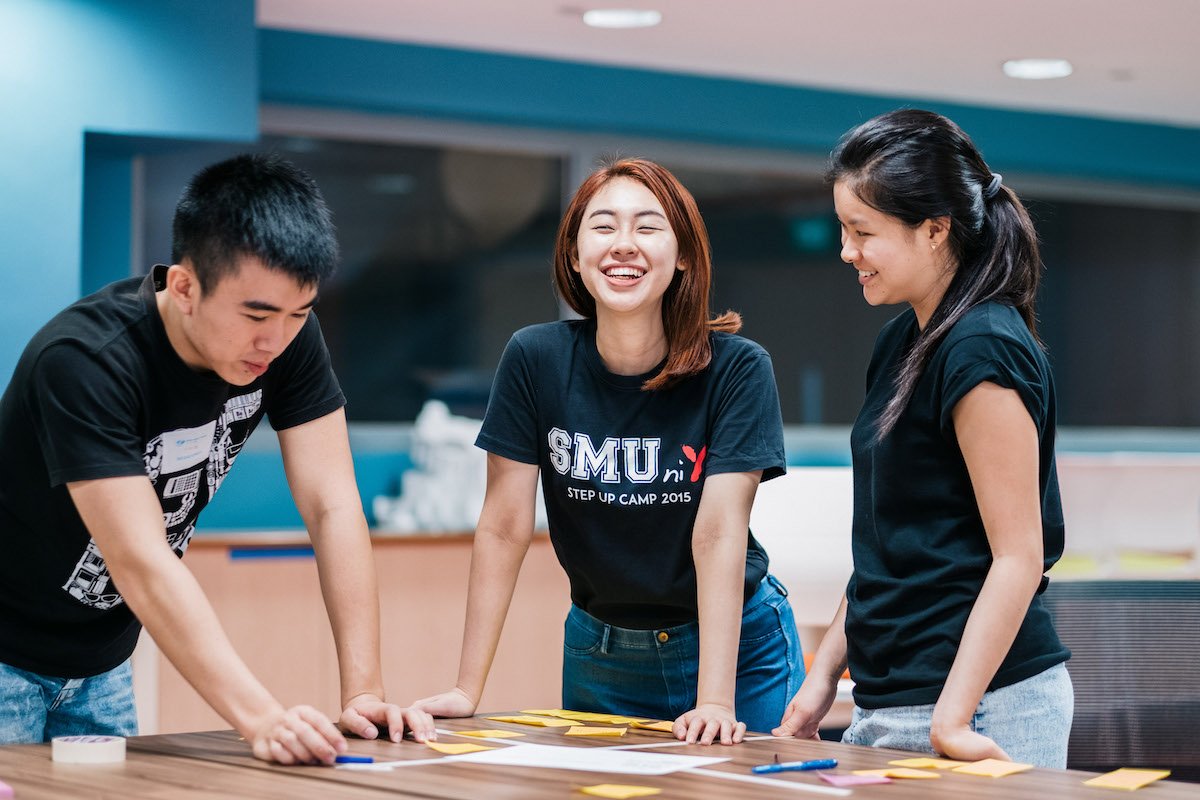 Selection process
Reactor works with senior high schools and colleges across the APAC region to recruit its new students. At the senior high school level, learners are typically between the ages of 17 to 19. At the college level, learners are typically between the ages of 19 to 25, with some variance depending on their course of study. We currently have around a collective database of 10,000 students across all age groups.
Selection of students is dependent on how our partner schools would like to roll out a Reactor Entrepreneurship Education (EntreEd) programme. Some schools choose to incorporate Reactor's programmes directly into their academic syllabus, in which case, it is mandatory for all students in a cohort to attend.
Students typically start off with the Reactor EntreCamp, which is an introductory programme that requires no prerequisites. The Reactor EntreCamp covers key entrepreneurial mindsets, such as Lean Methodology and Design Thinking, as well as cursory technical skills such as Prototyping and Validating. This culminates in a Demo Day, which is a summative experience that provides students with the opportunity to showcase all that they've learned.
Thereafter, students can choose 1 of the 3 Reactor Pathways to accelerate their startup career: Founder, Intern and Venture Analyst. Each of the Reactor Pathways leads to a clear career outcome, therein closing the gap between graduation and employability.
Assessment and accreditation
Students are free to switch between any of the Reactor Pathways at any time, and this is more often the case than not. Allowing for changes in Reactor Pathways provides students with opportunities with self-discovery, as well as empowers them to make informed choices about their future startup career.
Something quite remarkable of our program is that we have removed traditional pen-and-paper testing. Instead of graded exams, we have introduced the following forms of assessments;-
Prototypes – Minimum Viable Products
Validation – Signed Memorandums of Understanding (MOUs)
We have also removed centralised, in-person classes. Certain programmes are run across different time zones and geographies e.g. a facilitated hackathon with 150 students from Wuhan, Shenzhen, Bangkok, Saigon and Singapore. This is to train students to be able to work with peers digitally.
Reactor doesn't only train its own students, but partners with other organisations interested in adapting our program. For other schools, Reactor's programmes are deemed as electives or enrichment programmes. In this case, it is typically promoted to the wider student population, who can then decide to opt into a programme. In cases where a programme is over-subscribed, Reactor co-runs assessment centres with partner schools to select the students. In such a case, the intent is to ensure that selected students will make full use of the opportunities provided by the programme.
Accreditation is dependent on the exact school that we work with. For senior high schools, our content is aligned to standard curriculum, such as GCSE, IGCSE, IB and AP. For colleges, our content is proctored by the relevant partnering university e.g. When working with VinUni, accreditation is provided by Cornell University due to the partnership between both universities.
To ensure quality learning outcomes, instructors, trainers and facilitators are all practitioners i.e. they need to have a founder background, have led a startup as a founding team member, or the equivalent.
This also includes the employing of Peer Mentors to join in as Trainers or Facilitators for our programmes. Peer Mentors are 1-2 fundraising cycles ahead of their peers.
Trainers who instruct other educators or adult learners must be certified against the Advanced Certificate for Training & Assessment (ACTA), or the local equivalent. Trainers who instruct for government-linked schools must be certified by the Ministry of Education (MOE) Instructor Registration System (IRS), or the local equivalent.
All programmes are concluded with a Post-Programme Survey. Students are required to rate their Trainers and Facilitators individually. All online sessions are also recorded for audit. Students' learning artefacts are also kept and audited for correctness of instruction. Occasionally, in-person sessions are also videotaped for future reference.
After graduation: the Reactor Alumni Network (RAN)
Upon graduating from any Reactor programme with any of our partner high schools and colleges, learners can choose to opt-in to the Reactor Alumni Network (RAN). Majority of our current Reactor Alumni and under 30 years of age.
Currently, joining as a member is free, though we do have plans to charge annual membership fees in future.
RAN members receive different support based on their chose Reactor Pathway;-
Founders are assigned a Reactor Scout, who is a junior investment analyst that will be their first point of contact between Reactor Ventures and the startup.
Interns are placed in one of our portfolio startups for an internship, and then encouraged to take on a full-time role as an early employee.
Venture Analysts are placed in one of our investor-partners, and are then encouraged to take on a full-time role as an investment analyst.
All RAN members are supported in all of the following ways;-
✉️ Request for Letter of Recommendations for other college programmes, including internships, overseas exchanges, and other competitions.
🏫 Request for Letter of Support to take a Leave of Absence (LOA) from school.
🏅Request for Nominations for awards, lists,
🎊 Request for Publicity for significant milestones, including fundraising, key appointments, promotions, and others.
In the long run, we aim to measure the effectiveness of our programs using the Predictive Evaluation model by Dave Basarab;-
Belief: Whether students believe they have what it takes to take on a tech or startup career.
Intent: Whether students have the active intention, or future intention, of taking on a tech or startup career.
Adoption: Usefulness of learning, including immediate takeaways that can be applied for students keen to be Founders, Interns and/or Venture Analysts.
Impact: Commercial outcomes of our student founders e.g. How many startups have raised follow-on rounds, How many interns are offered a full-time role and/or employee stock options, How many venture analysts or receive allocation from a venture fund.
Currently, we work with 350+ schools primarily located in the SEA region. We will be expanding into Australia and/or the Middle East in 2023, depending on the early traction for each of these regions.
Reaching further: The Reactor Foundation
In addition, we are also considering setting up the Reactor Foundation. Reactor Foundation will work with charities, family offices and philanthropies to design and build future schools for the rural areas across Southeast Asia. This includes putting together a consortium of edutech startups, some of which are Reactor Alumni or Reactor Portfolio Companies, to increase the scale of our impact to underserved regions of Southeast Asia. We are likely to start with the rural areas of Vietnam and Malaysia, as we have gotten considerable support from key stakeholders in this region.
Ideal partners
Our ideal partners in terms of learning institutions are a) forward thinking schools that wish to implement EntreEd in their curriculum, and are open to experimental ways of teaching and learning. Other key partners include venture capital firms and angel investors who are open to investing in student founders under 30.
University 2023 – Starting Up Universities project has been financed by:
UNIR
UNIR, part of the PROEDUCA Group, is a pioneering project in higher education. Born as a Spanish Online University, it counts now with +50,000 students from +90 Countries and presence in the United States, Spain, México, Perú, Colombia, Ecuador and Guatemala.