Transforming Higher Education
Higher education is in a moment of crisis. Students and policymakers alike have started to question the value of higher education for preparing young people to succeed in their careers and contribute to their communities and countries. Recent studies have found that 65% of students think higher education is not worth the cost, while only 11% of employers think graduates are ready for the workforce.
And while access to tertiary education has expanded through more online and distance learning options, most provide no better an education than their traditional counterparts. Even in cases where universities are imparting valuable skills, in a world changing so quickly, college students' learning will already be obsolete by the time they graduate. As the gap between the skills students learn in college and what employers need widens, bridging this gap is crucial to both productivity and equity across the globe.
In an industry that is often slow to adapt or entirely averse to change, Minerva Project set out to create a better university education for our times—an education that gives students the essential durable skills that will enable them to succeed throughout their lifetimes, and teaches them these skills in a fully active, applied, and experiential manner that is vastly more effective than a lecture. Furthermore, the Minerva education model goes beyond digital transformation; instead, it is an intentional integration of curriculum, pedagogy, and delivery.
To prove the model, Minerva Project successfully built Minerva University from the ground up, and in less than ten years, the university has gained accreditation, graduated four cohorts of students, and been ranked the most innovative university in the world. Now, Minerva Project has begun to partner with universities, executive education programs, and high schools to influence a profound shift in the education landscape.
Genesis
After decades of questioning the effectiveness of the current higher education system, founder Ben Nelson set out to reimagine the university in 2011. For a year, with only an idea, he set out to convince investors, board members and the first members of the management team of his vision. By 2014, the team had enrolled the inaugural class at Minerva Schools at KGI (subsequently Minerva University, upon independent accreditation granted in 2021). He also created a board that included Teach for America Founder Wendy Kopp and Bytedance Founder and CEO Zhang Yiming.
Philosophy
Some believe that higher education is for career preparation, while others believe that it is for the pursuit of knowledge for its own sake. Minerva aims to provide a practical approach supported by the idea that higher education should enable people to make better decisions of consequence, whether in their professional, civic, or personal lives. This is why the Minerva approach is centered around teaching concepts and skills that nurture critical thinking. Minerva envisions a world of elected officials, business professionals, activists, and citizens with the experience and wisdom to effectively and creatively problem solve and make decisions.
Minerva Project and Minerva University
In order to build, iterate, and prove a new way of teaching and learning, the first eight years of Minerva's existence were focused on building Minerva University. Once this innovative education model proved successful, through the first graduating cohorts securing outstanding professional and graduate school positions, Nelson wanted to extend its impact through partnering with other institutions and Minerva Project emerged. Minerva today has two entities:
Minerva University
A not-for-profit liberal arts university, offering a reinvented undergraduate and graduate experience for bright and motivated students from over 80 countries. Minerva's undergraduate offering combines an interdisciplinary curriculum focused on developing and applying transferable skills; the highest academic standards; an accomplished faculty versed in the science of learning; a global, urban residential experience that traverses seven countries; and an online active learning environment, that together, result in deep and long-lasting learning. A Minerva education has proven fruitful for employers: 87% of students secured internships after their first year, 90% of managers of MU interns said their performance was above average, and alumni have gone on to found companies and study in top graduate programs in addition to traditional employment routes.
Minerva Project
A for-profit educational innovator, designs, develops, and delivers educational programs with partner institutions globally. By partnering with forward-thinking and mission-aligned undergraduate, graduate, executive education, and high school partners around the world, Minerva Project shares its expertise in new program creation, institutional transformation, and change management using a consultative approach. Minerva partners build new programs, schools, and institutions that integrate best practices in what, how, and where teaching occurs, to prepare students to be effective and thoughtful professionals and people.
What We Teach: The Transdisciplinary Curriculum
The multiple global challenges facing us today do not fit neatly into subject matters. Moreover, while there is a lot of talk about some jobs becoming obsolete in the near future, we do not know whether technology will automate jobs or merely augment them. With the future, by definition, being unknown, Minerva focuses on teaching concepts that transcend particular and known contexts and disciplines. These "durable skills"—made up of professional competencies such as critical thinking, leadership and communication, as well as personal competencies such as self-awareness and fortitude—equip students with a set of competencies that endure, regardless of what new, technical skills are needed in particular industries. For example, a Minerva curriculum will not only teach students how to write traditional five-paragraph essays, but rather the concepts of audience, thesis, composition, etc. that can be applied whether writing an essay, tweeting, or producing a video, and which would endure and still be applicable to whatever new media the future would bring. In addition, students have the opportunity to practice these concepts in different assignments and different courses, which will then enable them to apply these new skills in unknown and real-world contexts. Going beyond interdisciplinary programs that combine multiple traditional subject areas, a transdisciplinary approach seeks to build a new framework for teaching that transcends traditional disciplines.
Where We Teach: The Hybrid and Immersive Experience
Effective learning does not happen only in a classroom, so students cannot be sequestered behind campus walls. Neither should distance and online learning mean that students' entire education happens behind a computer screen. Technology is just one tool that enables student learning. While "hybrid learning" has become a buzzword, implementing it effectively can be difficult. Matching learning modality to learning objectives is crucial to deliver a superior education. Minerva's education system is designed around integrating the online/offline, synchronous/asynchronous, and classroom/real world. Students learn in multiple places: in a physical classroom setting, virtually on ForumTM, Minerva's proprietary learning environment that was intentionally designed to support the Fully Active LearningTM pedagogy; and in the real world, where they apply their knowledge in community and professional settings. As hybrid learning becomes the norm at most campuses, institutions that focus on educational quality when committing to hybrid transformation can enhance the value of their brand and the credentials they provide.
How We Assess Success: Formative Assessment
Traditional assessment has many drawbacks: it is ineffective in measuring durable skills such as critical thinking; it is surface-level and difficult to interpret; and it does not provide learners with actionable feedback. The quiz and exam scores that form the basis of so many traditional course grades represent student knowledge of specific content at one moment in time. Students cram for these high-stakes assessments and quickly forget much of what they memorized. Even when they aren't forgotten, knowledge formed this way is likely to be compartmentalized. Given that the Minerva education methodology does not rely on rote memorization, but rather the depth and applicability of learned concepts, students are continuously assessed on explicit learning outcomes, in context. Minerva's hybrid ecosystem, ForumTM, collects data on student contributions in class such as talk time, and enables faculty to assess verbal and written contributions in context throughout the course and give meaningful feedback for improvement. Most importantly and unique to Minerva, students are assessed on how they can apply concepts across different courses and disciplines, which is the best measure of the learning, integration, and application of knowledge. In addition to course grades, by the time they graduate, learners have numerical measures of their competencies in a broad range of transferable skills across multiple courses throughout their degree. While this rich, frequent, and contextual assessment can be time-consuming for instructors, digital technology can make assessment more efficient and provide less biased and more rigorous real-time feedback to students.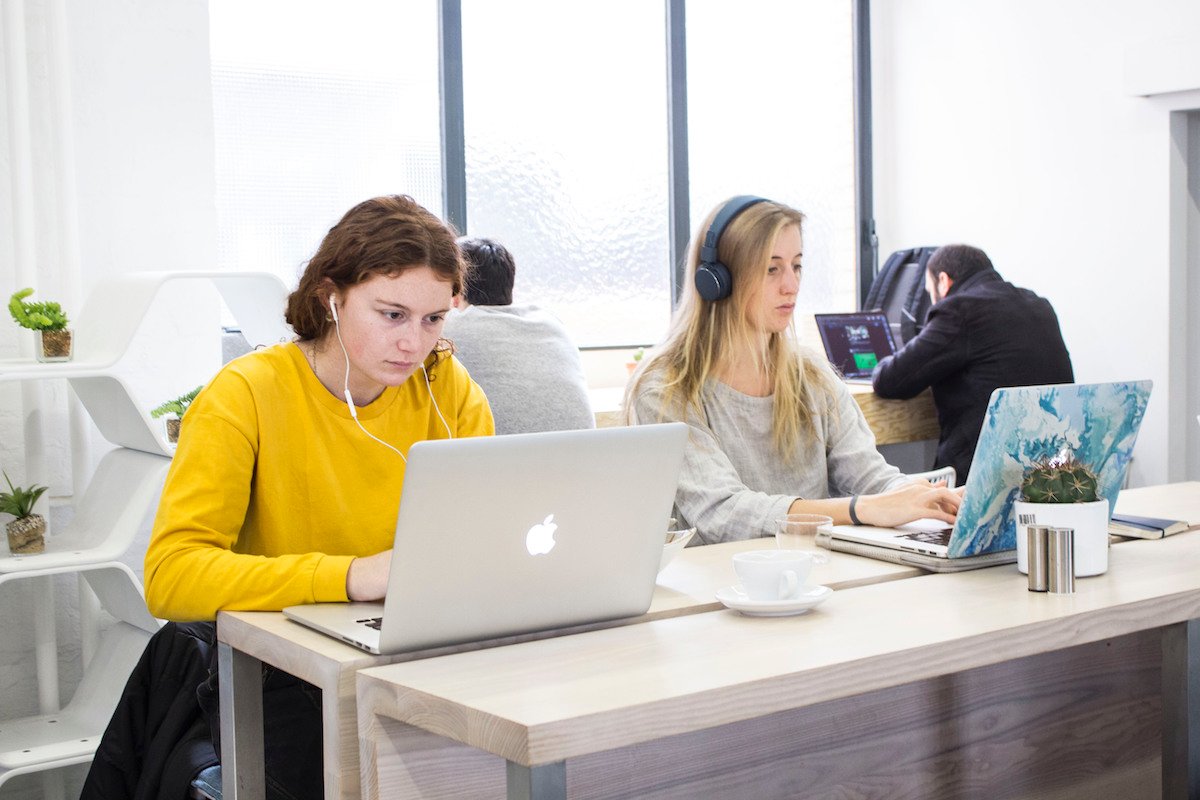 Achieving Impact through Scale
Minerva's goal is to build a movement within higher education that believes in elevating the quality of education, while making it more accessible and cost effective. This does not stop at Minerva University—it continues through partnerships with institutions across the world to improve what, how, and where they teach. Since 2019, Minerva Project has partnered with more than 20 educational institutions in the US, Latin America, Europe, the Middle East, and Asia to improve learning experiences and student outcomes, while increasing institutional capacity, differentiation, and resilience. Current partners include:
Esade
The renowned business school in Spain, where Minerva Project co-created a new undergraduate business degree focused on social impact and entrepreneurship as well as multiple executive education offerings.
Libertad
Libertad University, a newly launched university in Mexico, that is offering lifelong learning in an intentionally designed hybrid format.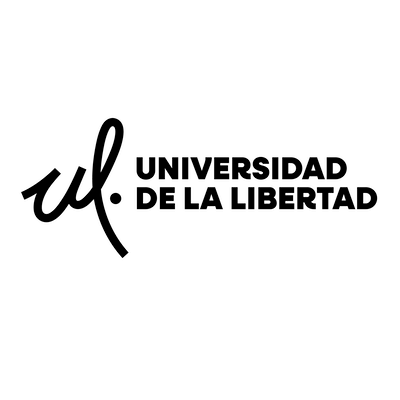 University of California, Berkeley
School of Law, that launched a professional development course for in-service lawyers to develop leadership skills that are rarely taught in law school but are crucial to progress a career in the law.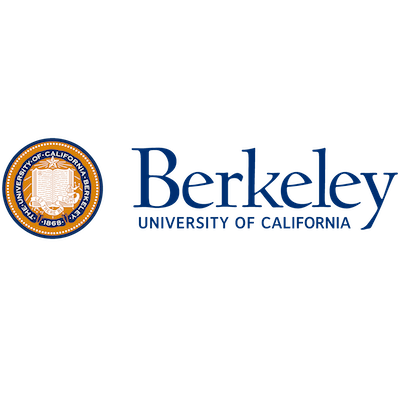 University of Miami
A US top 50 research university, where Minerva helped launch a new interdisciplinary program in Innovation, Technology and Design, designed by faculty leaders.
University of Southern California
Annenberg School for Communication and Journalism, where Minerva provided a Diversity, Equity, and Inclusion (DEI) course for graduate students and working media professionals entitled "Managing Complexity in Diverse Organizations."
Zayed University
A federal university in the United Arab Emirates, where Minerva helped to launch a new interdisciplinary college, and subsequently transformed the whole university into be interdisciplinary.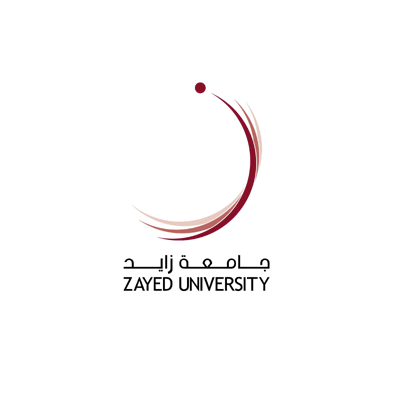 How We Partner
Unlike a traditional service provider, Minerva Project operates as an "innovation partner" for universities seeking deep transformation. These partner institutions almost always have visionary leaders who share an understanding of the need for innovation in higher education and are advancing initiatives to achieve this. The relationship involves an in-depth, consultative, three-stage process that engages all necessary stakeholders and builds internal capacity for the partner. Each partnership is led by a member of Minerva's academic team, who are faculty with expertise in both pedagogy and institutional transformation, and many of whom teach or taught at Minerva University. Collaboratively, the Minerva and partner team design, develop, and deliver a high-quality course, program, or entirely new college or university that meets student needs and effectively utilizes Minerva's expertise and intellectual property. Working with Minerva provides the partner with foundational tools in curriculum design, instruction, and assessment, as well as training and support to establish new ways of thinking and working. The collaboration empowers faculty and leadership and fosters the ability to extend transformation throughout the institution.
The Transformation Process
Fundamental institutional transformation is a long, difficult process, requiring stakeholder management, cultural change, and competent, compatible partners. Minerva Project has deep expertise in this area, having helped such a range of institutions reimagine and transform their learning experiences. The following are some lessons that have emerged:
Innovation is most successful if it is deliberate, rather than reactionary
The institutions that had a vision for long-term transformation are typically the most effective partners, and the pandemic was rarely their main motivator. For instance, Zayed University was prompted by the country's strategic plan, UAE Centennial 2071, that placed education as its first pillar, to create a new interdisciplinary college and ultimately transform the entire university's pedagogy. When higher education institutions choose to align themselves with regional or national growth strategies, they are often more successful than when they are triggered by crises.
Universities must be intentional about their change management journey
it is most effective to drive innovation from the top, while building a broad base of support amongst key stakeholders. Presidents, provosts, and deans should define the vision and strategy, then engage faculty, administration, technology, communications, marketing, and admissions teams to take ownership over implementation. For example, at USC Annenberg, Dean Willow Bay organized a ForumTM demo for senior leaders at her school and involved them in the implementation of the new course to remove the perception that the initiative was a "Dean's pet project."
Partnership should build internal capacity, not financial dependency
While partnerships in the higher education sector are growing, many provide simply a product or service. But institutions should be selective about what they are looking for and what they need a partner to provide. For instance, at Shenandoah University, a liberal arts school in Virginia, Minerva trained over 25 professors in the Fully Active Learning™ methodology while at Zayed, we trained existing faculty and also helped recruit over 90 more to staff the new college.
Esade Business School: A Case Study
A renowned business school in Barcelona, Esade was a thriving institution, with a well established undergraduate business degree. However, leadership wanted to create an innovative new degree that would train the next generation of business leaders to create social and environmental impact. They decided to seek a partner that had experience building programs from scratch, deep knowledge of learning science, and an aligned vision for quality higher education beyond knowledge transmission. The Minerva and Esade team iteratively developed a three-prong program: "Learning to Learn" (the Minerva foundational curriculum), "Learning to Think" (weekly Socratic dialogues), and "Learning to Innovate" (hands-on experiential components). This Bachelor's degree in Transformational Leadership and Social Impact (BITLASI) started its first cohort in Fall 2021. Xavier Ferrás, Associate Dean of the program, reflects, "It was a great achievement to launch a totally new program in under two years, completing all the processes (academic, infrastructure, technology, faculty) to start on time in September 2021."
University of Miami: A Case Study
During the COVID-19 pandemic, the city of Miami experienced an investment surge, with a great deal of focus on business and technology. The University of Miami saw an opportunity to both build upon and galvanize this "Miami Movement" and try new things on campus, specifically to prepare students to be innovators. The President and Provost tapped a group of campus faculty leaders to be Academic Innovation Fellows and design a new degree program in Innovation, Technology, and Design (ITD), an experiential and workforce-integrated program that incorporates semester-long design challenges with industry partners starting in students' first year. Innovation fellow and law professor Michele DeStefano explains, "A lot of times in school, we're learning by reading, by thinking, and by writing about a problem. That's not what this is. This is learning by doing it." The fellows not only brought a multidisciplinary approach to innovation, but helped to build a broad base of support for the new program across campus to ensure its approval by the faculty senate. The first cohort of students joined the ITD program in Fall 2022.
Critical Wisdom For the Sake of the World
As Minerva Project launches a diversity of partnerships around the world, the original vision and mission has not changed: to fundamentally improve higher education at scale. To achieve this vision, Minerva has begun to build a network of aligned leaders and institutions that are transforming their programs and institutions from within. Unlike many partnerships that simply introduce a new technology, Minerva's programs integrate and innovate curriculum, pedagogy, and delivery. Minerva's partner universities provide better value to their students by improving the quality of the core learning experience and ensure their institution's long-term success by building institutional capacity and a culture of innovation.
University 2023 – Starting Up Universities project has been financed by:
UNIR
UNIR, part of the PROEDUCA Group, is a pioneering project in higher education. Born as a Spanish Online University, it counts now with +50,000 students from +90 Countries and presence in the United States, Spain, México, Perú, Colombia, Ecuador and Guatemala.