This has been, without doubt, the best and most productive year at the Studio so far. This is a review of the products and initiatives that have been launched during the last 12 months, and the plans for 2022:
InspirEd by Galileo
Galileo is a Global, Forward-Thinking School For Self-Directed Learners. Minds Studio has been working with Galileo since 2020, and 3 initiatives have been launched so far.
After gathering 10,000+ people in the Homeschooling Global Summit, and launching the Family Experience Days, the leadership team was looking for a more regular initiative to keep the conversation alive all year round.
The team came up with the design of a series of Clubhouse events that run 3 times a week. Conversations are recorded and published via the InspirEd podcast, and the InspirEd Magazine.
Since July 2021, InspirEd has hosted +50 Conversations. We have hosted some of the most prestigious leaders in the Alternative Education space, growing the Galileo community to a new level geographically, and in terms of audience.
PAZ Talent Accelerator explosive growth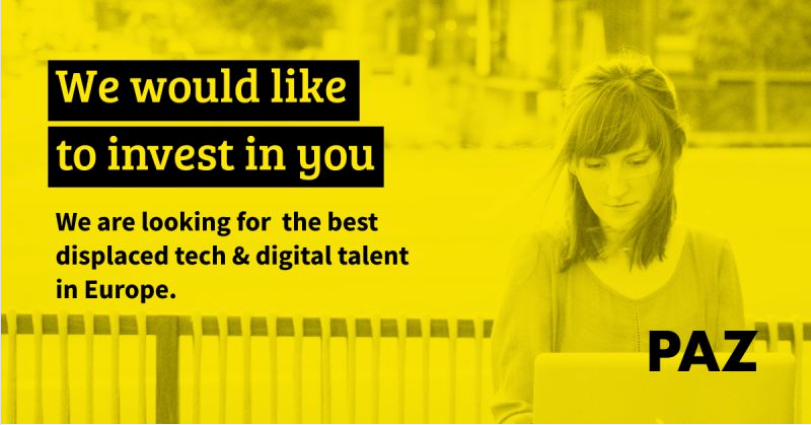 PAZ is bridging the skills gap by connecting forcibly displaced talent with the tech industry. At the Studio, we have been working at PAZ on different projects since its inception in 2018.
This innovative social enterprise, led by Leticia Galdón, has reached unimaginable results in 2021. With over 600 applications, the operations grew faster than ever. The team had to grow, new funds arrived, mentors network expanded an order of magnitude. 8 out of 10 forcibly displaced professionals that went through the program took back control of their lives through a new job in tech. Mind blowing.
Multiple technical and educational systems needed to be designed to prepare the company to this kind of growth. 25 Cohorts needed to be organised and coached, +200 interviews arranged. +100 Mentors needed to be onboarded. It was an explosion of interest in Diversity and Inclusion that drove the business into a new stage after +3 years of bootstrapping.
If you'd like to know more about the project, his is one of the multiple interviews that were published about PAZ in 2021:
You'll hear big news about PAZ in 2022.
LIS opened its doors in London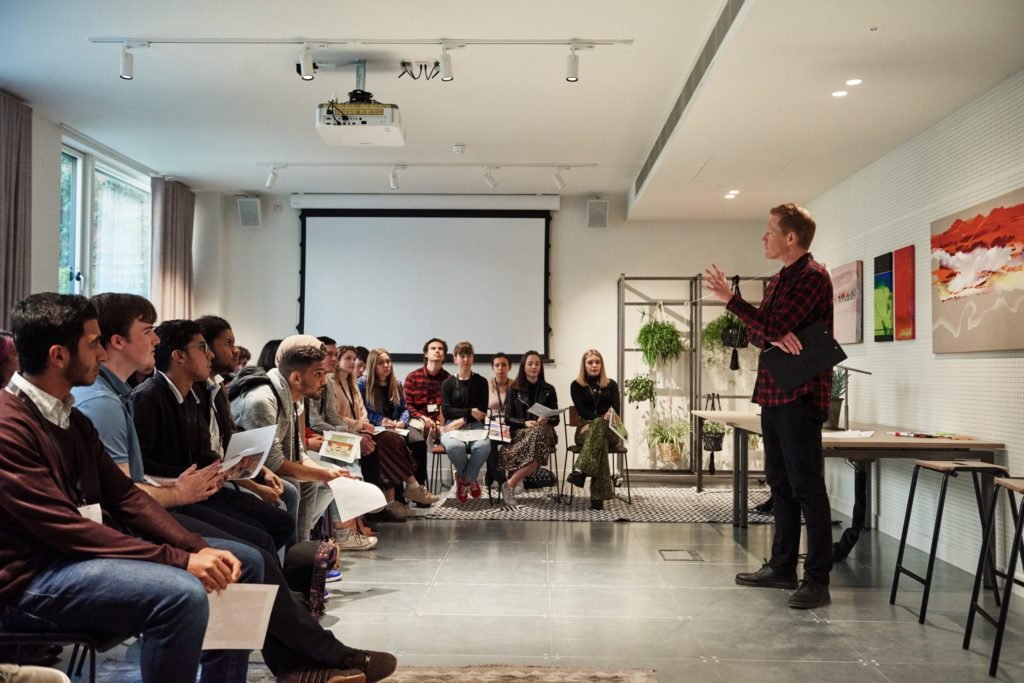 The London Interdisciplinary School (LIS) is building a new university that prepares students to tackle the most important and complex problems.
LIS, led by Ed Fidoe, brought together a diverse and outstanding group of academics, entrepreneurs, and educationalists to prepare for the 2021 launch. Minds Studio co-created with philosophers, epidemiologists, artists, journalists, behavioural scientists, and mathematicians, and the LIS leadership team some parts of a new learning experience never seen before.
This reimagined university revolves around the concept of Interdisciplinarity. For those new to this concept, it means crossing the boundaries of existing mental models to create new and relevant modes of understanding and experiencing the world.
LIS was the first UK University to receive new awarding powers from the start in over 50 years, and has launched the first official cohort in September 2021. The journey has just begun, and we were excited to be part of its starting point!
Aesthetic Intelligence first learning experience in flight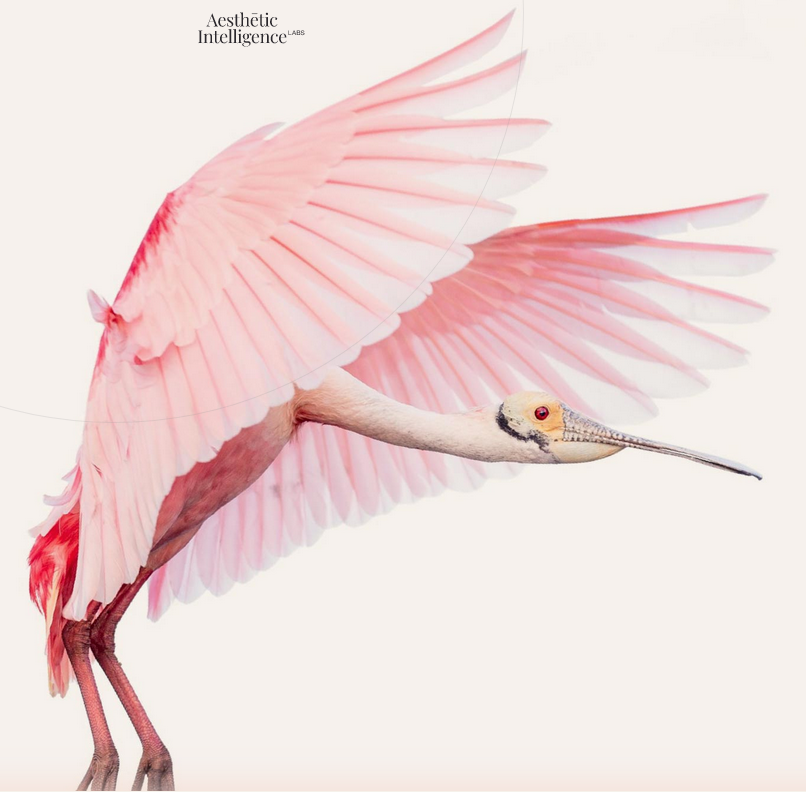 Aesthetic Intelligence is not simply about beauty; it's about delight. Aesthetic Businesses don't just sell goods or services that meet the needs of their customers; they create experiences, memories and connections that last.
Pauline Brown, a renowned expert on luxury branding, and Paula Oriol, a serial entrepreneur, know all about it. They trusted Minds Studio to guide them in the definition and development of the Ed-tech stack to build their first digital learning experience in 2021.
In their own words: "The Minds Studio team helped us set up a learning platform in record time. More than collaborators, they have the ability to become part of your team and are always ready to take it a step further. Every challenge was overcome with quality and efficiency and where others would have said it was not possible, they insisted and tried to find another solution."
Scoolinary PRO Workshops launched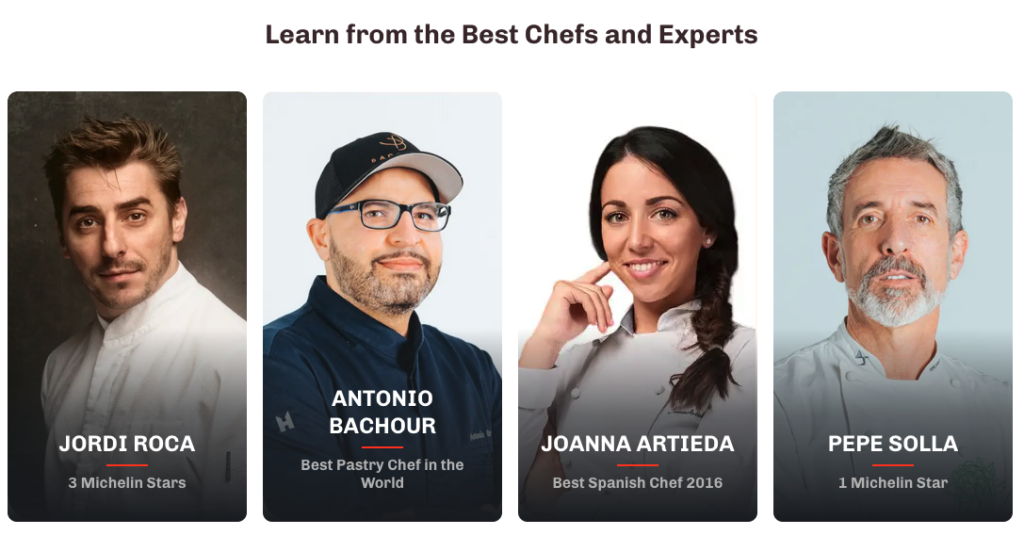 Scoolinary is the leading on-demand cooking school for professional chefs and foodies. His leader, Jordi Ber, trusted Minds Studio in 2020 to design a new concept of hybrid learning, combining live classes with online videos.
The result was Scoolinary PRO, a learning experience that combines group accountability with live tutoring that launched in early 2021. Students gather in groups to learn with the help of a tutor, that meets with them online once a week.
Since March 2021, several groups of students have met on a monthly basis to improve their cooking skills using the principles of the Minds Studio learning experience, that was tailored to the needs of the Scoolinary subscribers.
Experimenting at the Bitcoin Studio
Bitcoin took a very important role at Minds Studio during 2021. This new digital asset experimented an explosive growth that inspired its adoption globally, including the first country that adopted it as legal tender.
Inspired by the work of Daniel Prince at the Once Bitten Podcast, Minds Studio decided to create a very special learning group that launched in January 2021, meeting once a week for +50 weeks. You can listen to the launch interview HERE.
In the Bitcoin Learning Group, a community of self directed learners help each other understand the technology, values and ethos of this new form of money. If you'd like to experiment it yourself, you can find more information and apply to join the group HERE.
Piloting a new company culture of learning with Interacso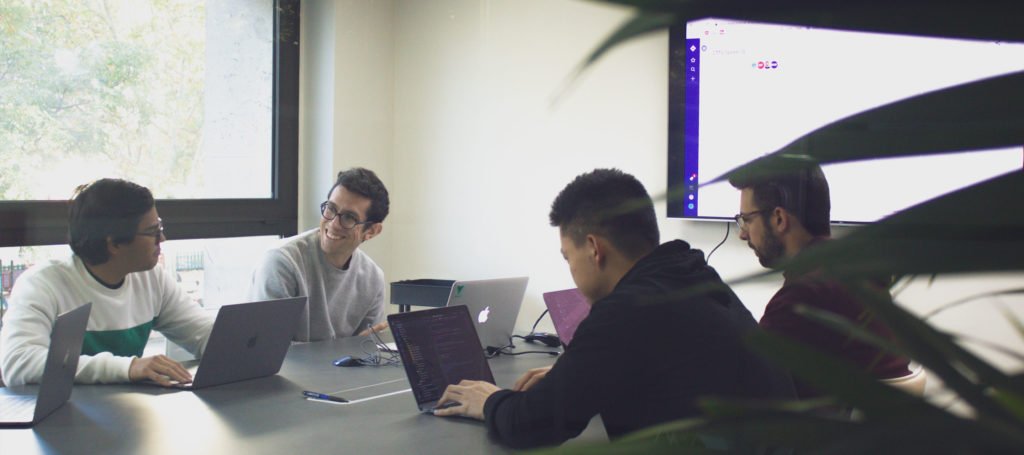 Interacso provides digital solutions with a business perspective in mind. A mix between design, coding and business strategy. Since 2019, Oscar del Río, the founder and CEO of the company, has relied on Minds Studio to encourage a culture of learning, redesigning the classic corporate "upskilling" approaches.
During the Interacso 2021 pilot developed by Minds Studio, a group of self-directed Interacso curious employees joined 3-month sprints to improve their skills while developing their personal passion projects.
Some of the participants created their own mobile apps, video-games or machine-learning algorythms. Project-based learning combined with hybrid interactions and a company-wide demo-day were tested internally.
Published the Future of Work Playbook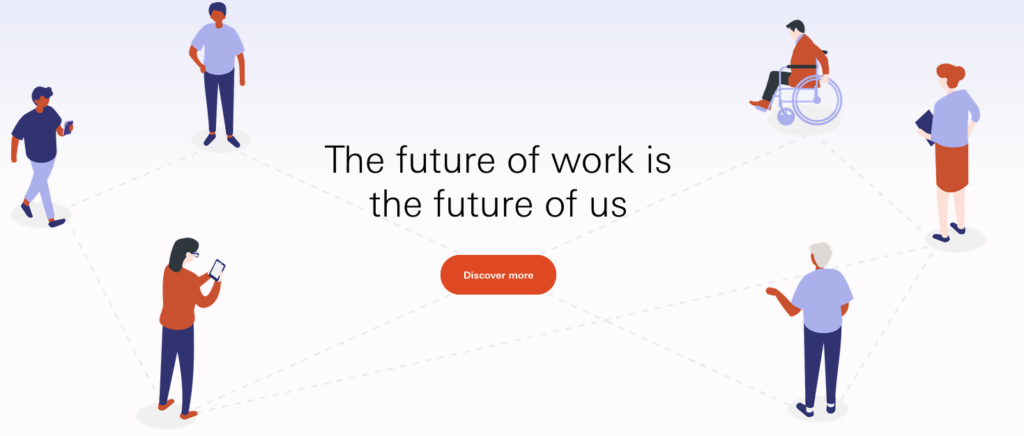 The Future of Work Playbook shares nine strategic "plays" that business leaders can take – in their own organizations and in partnership with others – to achieve a future of work that works for everyone.
The project was led by Tim Frost at Xynteo, a purpose-driven advisory firm founded in Norway that works with the world's largest organisations to help them find new ways to grow.
Minds Studio was invited to participate in the creation of this initiative along with a community of leaders from business, policy and civil society, committed to supporting a more positive work future for all.
We look forward to continue strengthening this strategic collaboration in 2022, and we hope others could use some of the key learnings to improve the way they work and learn today.
Sponsored the EdtechX global challenge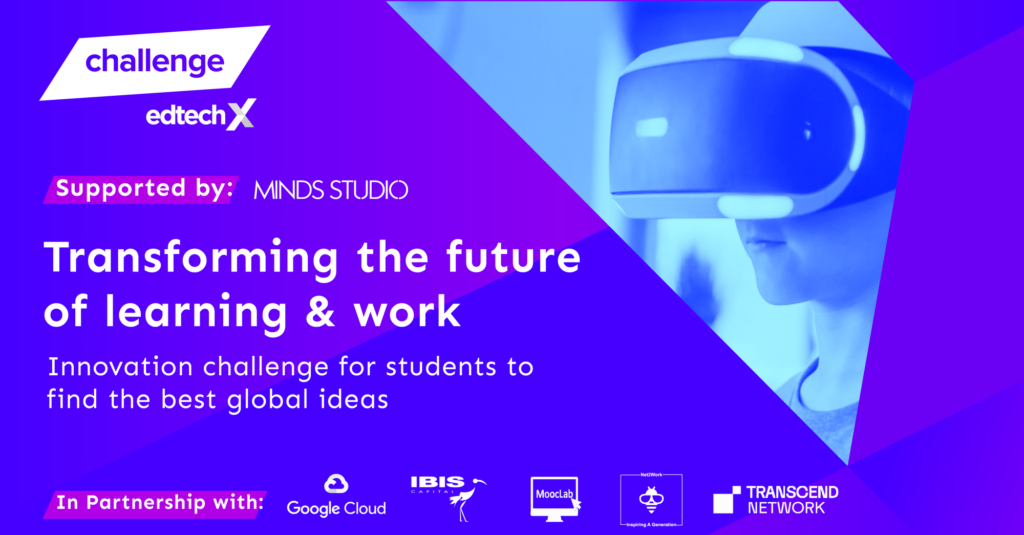 EdtechX is a global student competition to source the best ideas to transform the future of learning and work. Winning teams receive a collective prize package worth $25,000. It includes mentorship, internship opportunities, subscription credits, and more from companies such as Google Cloud, IBIS Capital, or Transcend Network.
With this initiative, Minds Studio wants to keep growing its network of learning designers, engineers and Ed-techpreneurs to build a global talent network. Thank you to EdtechX for letting us be part of it!
Improved the way we design learning experiences with Metonomy
Metonomy is a Canadian company trying to answer the question: How do human beings help others in a productive way?
David Kohler is Metonomy's founder and principal. He has worked with 1,000s of professionals in the last decade to understand this important question, and developed a series of trainings for coaches, facilitators and instructors. At Minds Studio, we took one of them in 2022 and wrote an extensive review of our learnings, that you can find HERE.
Setting the 2022 Intentions
Although some of our projects we are working on can't be shared due to NDA agreements or because they not been launched yet, the samples displayed publicly provide a good summary of the kind of ideas that Minds Studio promotes .
The work done last year has positioned Minds Studio in a privileged situation to look at the future with optimism. Although the company is still young, 2022 is going to bring new opportunities to continue growing stronger.
These are some of the principles we would like to follow in the following 12 months, to keep aligned with our mission:
Continue launching education products and services to build an inclusive and diverse society, instead of increasing inequality by only providing high quality education to those who are already privileged.
Grow a trusted network of talented and reliable partners to build the future of education together, understanding that it is not a zero sum game, but a collaborative endeavor that will rise the tide for all of us.
Increase the range and scope of projects geographically (Currently in the US, Europe and LatinAmerica), and start working with governments to scale the impact of life-changing learning experiences.
Expand the horizon of our publications and research, publishing our findings regularly and through multiple channels.
We don't know what 2022 will bring, but we definitely know where we are heading and with whom!
The journey has just begun,
Alvaro Sanmartin Cid
Founder of Minds Studio
2021 Thank you list
At Galileo, I would like to appreciate the trust of Kelly and Vlad, and the support received by the team (Nadine, Daniel, Kaya, Lenn, Stacey, Yho, Lizz, Maté, Serj, Mareile, and many more!) and all the guests that spend hours talking to us on Clubhouse. I really believe we are building the school of the future!
At PAZ, I can't express with words my gratitude to Leti for all she is doing to make the project grow. This year, I would also like to appreciate Blanca, Rocío, Nadia and Max for jumping to bring the PAZ to a next level. I don't want to forget to express my gratitude to the +100 mentors that are working with PAZ candidates every day.
At LIS, I would like to appreciate Carl and Amelia, who kindly invited me to participate in this amazing initiative with María, Isaiah, Waqas, Ebrahim, Marielle, Mattia, James & Hayley. Thank you for all insights and intellectual stimulation!
At AILabs, it's been incredibly fun to build the project with Paula. I am super excited to learn more about Aesthetic Intelligence, a new concept to me, although it resonates with me deeply.
At Scoolinary, I would like to express my gratitude and professional respect to Jordi and Martin, who have created incredible products together. I learned so much with them. Also, thank you to the entire Scoolinary team and tutors for their collaboration through the design & launch phase!
At the Bitcoin Learning Group, I could not thank enough to Daniel Prince for his guidance and care through the Bitcoin community onboarding. Also, I express my appreciation to everyone that showed up to spend time with us learning about technology, philosophy, ethics, politics and even family building!
At the Interacso team, I would like to start thanking Oscar and Alejandro for all the years of trust and mutual support. Some relationships are more important than any business.
At Xynteo, I would like to say thank you to Mahima for keeping me in her mind to this opportunity, and to Tim and his team for making it such an enjoyable experience.
At EdtechX, I would like to thank the organisers and, specially to all the students that participated and interviewed at Minds Studio. 2022 will bring plenty of oppportunities to them!
At Metonomy, I deeply enjoyed the conversations with David, and his kindness to share his learnings with me.
In addition to those who were working with Minds Studio in 2021, I would like to appreciate the time that some people dedicated to learn and explore with me, even if we didn't have a specific project or purpose.
You are (In no specific order): Akshay, Iván , Caroline, Christine, Xiangcen, Zamácola, Itziar, Lynn, Rafael, Gareth, Caleb, Joe, Alberto, Husayn, Pierre, Mathieu, Blaise, Ameer, Leah, Linna, Polkan, Felipe, Jose, Elliott, Ambica, Ruth, Declan, David, Jeff, Miguel, Danny, Sergio, Marta, Linna, Matthew, Jaime, Gabi, Scott, Santiago, Gonzalo, Julia, Jaime, Filmon and Dawn.
You have all been part of the Minds Studio journey, and I will always be grateful for your time and contributions.