Learning during "The pandemic" year.
In March 2020, the education -mainstream- system got the biggest future-proof stress test, and left many practices and mentalities behind.
Some people reached out to get help, some of them experimented with new approaches, and few adjusted their learning and teaching practices to a different reality. The majority kept repeating the same old formulas again and again, but slowly, and then suddenly, the future became the present.
Looking back to the 2020 work diary, I have looked into the projects that Minds Studio has been involved with. I tried to track objectively the effort and the results achieved. This is my attempt of summarise a huge collective effort that goes beyond the numbers, but needs numbers to move forward.
I believe have a very promising 2021 ahead of us. However, reality has taught us to hope for the best, but plan for a global pandemic/economic crash/climate crash/you-name-it….
Let's focus on doing our best day by day, and hopefully time will put things in its place.
1. The Research
Minds Studio was commissioned by UNIR (Thanks to the Madri+D foundation) in 2020 to create the first "Futures of higher education" report. Over 150 hours of research went into creating an 80-Page document that aims to provide an overview of what's coming nexti in higher education from what we can see now. *1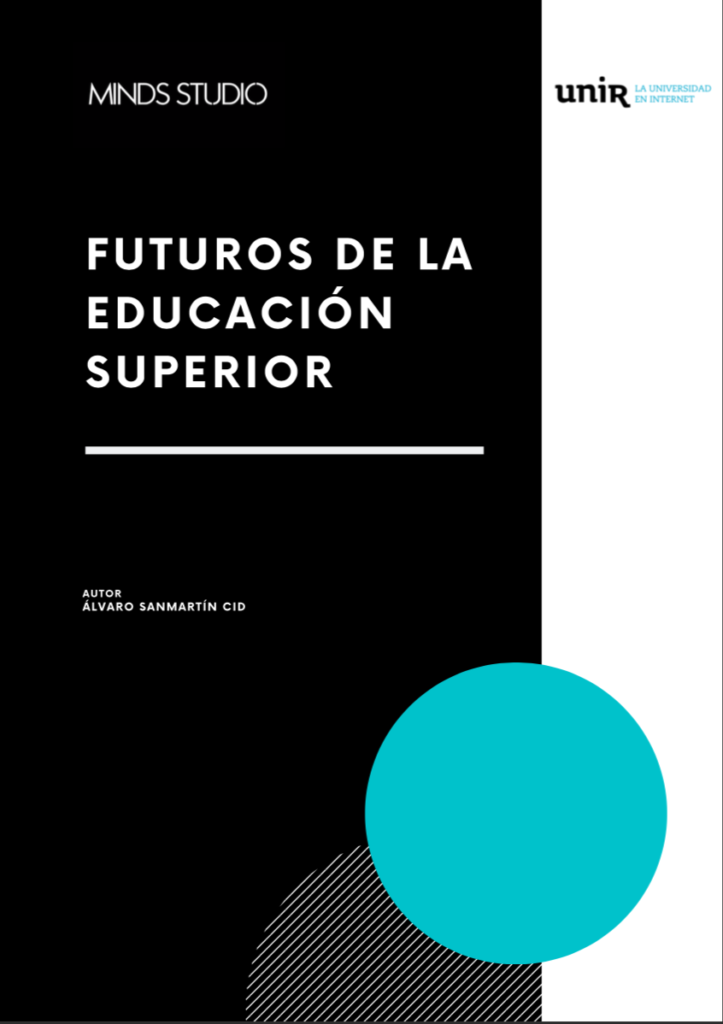 2. The Projects
This year Minds Studio has participated directly in the development of 6 different projects, 2 of them targeting children's education, 2 in higher education, and the other 2 related to vocational training.
Children's project
Galileo
Minds Studio has worked with Galileo since March 2020. Galileo is an innovative self-directed online school for students 8 to 18 who are homeschoolers, worldschoolers or unschoolers from all over the world.
We have led the design and implementation of 2 main initiatives: The Homeschooling Global Summit and the Family Experience Days. The former was a 10 days event with the 100 leading voices in the homeschool movement, and the latter was a 2 day live experience with 100 families learning at Galileo.*2
Since the start of our collaboration, this school has multiplied their student base X5 and now has over 175 families at this global alternative school.
Explorium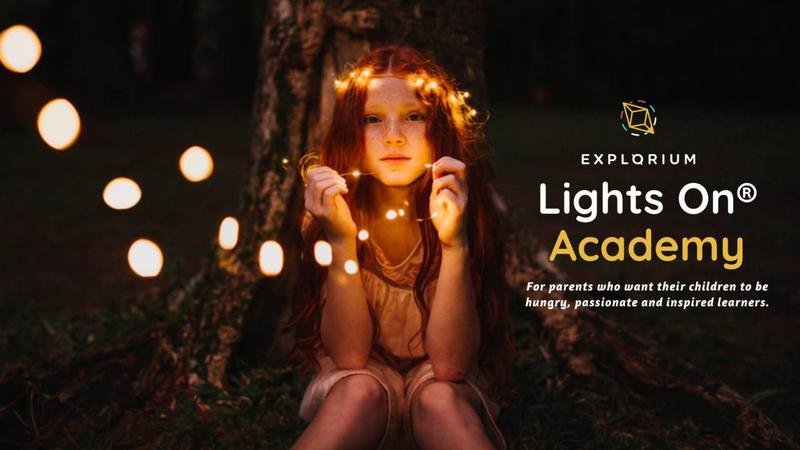 Explorium's neuroscience-backed Lights On® framework has helped 1,000s of families in the Lights On Academy change their mindset, find their passion and develop a portfolio of exciting projects in less than 1 year.
After learning more about self directed learning, and other alternative education models, Minds Studio partnered with Explorium to analyze and redesign some of the product features that could help the company expand the Lights On Academy to a new level in 2021.*3
Results of our work with Explorium coming in Q1 2021…
collaborations with UNIVERSITIES
Researching about the future of education and collaborating with some of the most cutting edge projects in the space is a privilege that doesn't come very often. In 2020 we had the opportunity to contribute to 2 fascinating projects in this space.
Minerva
At this 4-year, US-accredited university, students take all their academic clases online, while attending experiential learning activities in 7 different cities around the globe. At Minds Studio we have been involved in creating and supporting the Minerva Partners Network in London, engaging with students interested in exploring Ed-tech as a professional future career.*4
London Interdisciplinary School
LIS is aiming to prepare students to tackle some of the most complex problems that we face in the world. The LIS curriculum cuts across the disciplines, equipping students with knowledge and methods from the arts, sciences, and humanities. In 2020, LIS got accreditation from the higher education regulator in England.
Minds Studio has been working with the LIS leadership team in the design of the first iteration of the LIS teaching tutorial structure. This new teaching methodology will be tested in Q1 2021 and hopefully implemented in Q4.*5
LEarning design for ADULTS
In 2020 we have worked with 2 projects dedicated to vocational training efforts, targeting very different individuals.
Scoolinary
Scoolinary aims to democratize the access to the best training in the hospitality sector through technology and online learning.
In this project, Minds Studio has participated in the design and implementation of Scoolinary PRO, a new product targeted to train & develop professional cooking skills.
This product is currently an internal BETA, and will be launched publicly during Q1 2021.*6
PAZ
The last but definitely not least important project. PAZ.ai is unlocking refugee tech talent in Europe. PAZ trains refugee professionals looking to adapt their knowledge and experience to the needs of Europe's tech industry.
During this difficult year, PAZ managed to train over 60 professionals in relevant tech & soft skills, reinventing its business model, and helping 12 participants succeed in securing a new job during very tough market conditions.

Minds Studio participated in the design and implementation of the Ignite & Accelerate learning program, building a powerful mentors network. *7
Paz increased x10 the number of candidates received, x6 the number of candidates trained and managed to achieve 80% success in its first 2020 cohort.
3. The product design & test
Minds Studio has designed and run 129 upskilling group sessions with 10 different groups in 2020, deepening our knowledge about what makes learning work, and what it doesn't.
Our approach is content-agnostic, and we have focused on designing a learning method that cultivates a growth mindset and group accountability. That's the reason why we have been able to help over 100 people learn all sorts of different skills, from user experience design, to computer games development.
We are very grateful to all the participants from Exponent, Blablacar, PAZ & Interacso for their input and their feedback. This year we have tested all sorts of variants and possibilities, and we have started building a learning groups tech-product, that will be piloted in 2021.*8
Moving forward: 2021
Given the experience of 2020, what can we plan? It might sound idealist in this situation, but, at least, we would like to set our intentions for the year ahead:
We would like to find research-based solutions to the most exciting education problems we can find. If you have a challenge for us, we would like to discuss it with you Here.
If you are interested in designing solutions for the some of the most interesting Ed-tech companies in the world, we would like to get to know you. Email us at contact @ mindsstudio. com
If you want to upskill your team in 2021. We are opening new groups soon. Check this out.
We don't know what's coming in 2021, but we know where we are heading.
Alvaro Sanmartin
2020 Thank you list:
*1. This work came to life thanks to José de la Sota and Federico Morán that ideated the project. Miguel Arrufat that took the risk to fund it, Rafael Puyol provided guidance, and many others that supported us in the process like Xiangceng Guo, Pierre Debuc, Edward Fidoe, Pola Orlowska, Elliott Callender, and many more.
*2. Very grateful to Vlad Stan and Kelly Davis, the founders of Galileo for their trust. I would like to highlight the support received by Yhosemar, Jenny, Daniel, Nicole and the entire Galileo team during the events. Of course, nothing could have happened without Frances Pak creativity and hard work.
*3. Glad that I interviewed Julia Black at the Homeschool Global Summit 2020. Our conversation enabled us to start working together in the 2nd part of the year, which I am very grateful for.
*4. Very proud to support Matthew Esquirne, Christine Looser, Maya Bahoshy and Sophie Mak-Schram in their efforts to provide a meaningful learning experience in London, despite the very difficult circumstances. Amal was fundamental to help us set up learning groups within the Minerva Student base.
*5. Some of the most exciting conversations this year have been with Ed fidoe, Carl Gombrich, Amelia Peterson and the LIS team. I'm looking forward to seeing this project flourish during Q3 2021.
*6. Jordi Ber is one of the finest entrepreneurs I've ever met. Thanks to him, Martin, Lorena, Vicente, Maria, and the entire team to help us build a great learning experience for the Scoolinary PRO product.
*7. The list of people that made PAZ possible would need another entire page. Thanks to the team (Led by Leticia Galdon, inspired by Ambica Varna, supported by Elliott Callender…), the participants and the mentors for your belief in something so unbelievably good.
*8. Thank you to the entire Interacso team, led by Oscar del Rio, to Alvaro Zamacola and his team at Blablacar, and to Daniel Vasquez for the support and feedback during the first experimental stages of the learning groups.